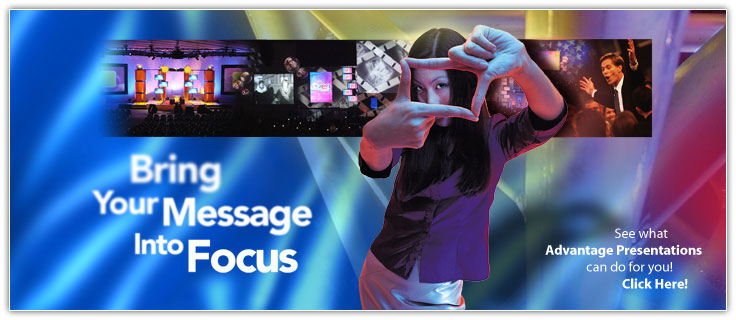 PLANNING | CREATIVITY | EXPERTS | IMPRESSION | VISION
It all begins with an idea... Our goal is to communicate that idea with vision and to deliver your message with dramatic clarity. We are your advantage to effective communications.

Advantage Presentations has the imagination and experience you need to bring your message into focus, to create lasting impressions, and to help turn ordinary meetings into extraordinary events.

Our production team possesses a unique combination of skills and resources to deliver creative solutions for your needs.
From planning tools to the latest event technologies, our team members draw from every resource available to deliver your message with clarity, consistency, and above all... imagination!

1 (888) 544-MEET
[email protected]